Videos
Blaze™ Hot Food Packaging
Food Packaging containers. Blaze™ delivers superior performance and presentation. Maintain food quality and temperature with unique ventilation - even while stacked! They also are microwaveable!

Click Here for more information.

Atrium
Educational Foodservice Packaging
Serving Your Schools
No matter if your school plans to have students eating in their classrooms, the cafeteria or take meals home Atrium containers can work for all of those scenarios. Atrium containers can be used for warm and cold foods.

Click Here for more information.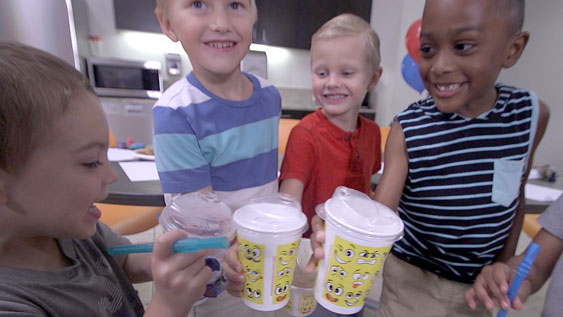 Introducing NEW Lids Designed with Kids in Mind and New Cup Combos!
This new sip lid is the ultimate option in versatility and it has a unique spill minimizing feature.

Introducing Cutlerease™ Dispensing System
Cutlerease™ innovative dispensing system promotes improved hygiene and reduces the spread of germs by releasing one piece of cutlery at a time.

Reserv™ Stemless Collection
It's Unique. It's Creative. It's Stemless. Watch how the contemporary style of the Reserv™ stemless drinkware can be used for beverages or other creative culinary offerings.

Click Here for more information.

Smart-Tab® Tamper Evident Packaging

Smart-Tab® is an intuitive tamper-evident design that simplifies packing and lid release. Watch how Smart-Tab® uniquely shows tampering.

Click Here or more information.

CakePAK™ EZ Release™ System

At WNA you'll find the right packaging for your cake creations. Watch how placing/removing the cover can be easy without disturbing the icing.

Click Here for more information.

| | | |
| --- | --- | --- |
| | | WNA. We bring more to the table. ® |